Early Childhood Conference - Public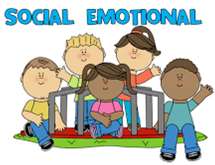 Thu Jun 21st, 2018 - 7:30 am to 3 pm
Promoting the Development of Children Through Early-Education Intervention!

This all-day professional development opportunity will bring together teachers in non-public schools who teach 3, 4, and 5-year-olds. Teachers will explore the latest in emotional and social development of children in Pre-K and Kindergarten. Based on the latest in brain research and social science understandings, teachers will design meaningful activities to convey content and skills appropriate to this age group.

The Children's Institute, which will provide the content of the day, utilizes the Pyramid Model of behavior management that supports promotion, prevention, and intervention in the classroom. It promotes children's development by building relationships and creating supportive
All participants will get credit through NYS Aspire professional development registry
Who should attend: All early childhood teachers and aides
Adgenda:
7:30 a.m. Registration & Networking
8:00-11:30 a.m. Morning Session:
Pyramid Model Background
SEL and School Readiness
The Developing Brain and Teachable Moments
Temperament, Hot Buttons and Reframing
11:30-12:30 p.m. Networking Lunch!

12:30-3:00 p.m. Afternoon Session:
Strengthening Relationships
Literacy and other Resources
Environments that Teach Children What to Do
Rules, Routines and Transitions
Registration must be complete by Friday June 1st, 2018 or until the session limit is reached!
Public Event