Athletics
Mission Statement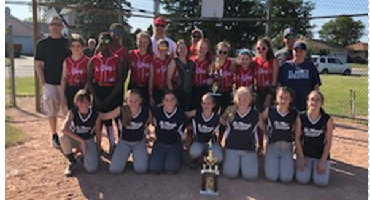 The mission of the Diocese of Buffalo Catholic Elementary School Athletic Program is to foster the development of the whole child through academic and recreational athletic experiences within an atmosphere of Catholic values. Successful programs develop individual and team potential by promoting high standards of competence, character, civility, and citizenship.
Through athletics we teach our students lifelong lessons....These lessons will guide our future leaders....Handle with Care!
Students across Western New York had the opportunity to participate in several sports through our Diocesan athletics program this year. Congratulations to all of the league champions!
Track: Bishop Burke Division
1st- Immaculate Conception, East Aurora
2nd- Southtowns Catholic
3rd- Nativity of the Blessed Virgin Mary
4th- Christ the King
Track: Bishop McNulty Division
1st- Nativity of Our Lord
2nd- St. Christopher
3rd- St. Amelia
4th- Ss. Peter and Paul Hamburg
Girls Volleyball
Nativity of Our Lord
Boys Volleyball
Ss. Peter and Paul Williamsville
Softball
Travel Division:
St. Stephen's School
Southtowns Division:
Northern Chautauqua Catholic School
Basketball
Girls A: St. Mark's School
Girls B: Northern Chautauqua Catholic
Boys A: Nichols
Boys B: St. John the Baptist Kenmore