Summer Physical Education Workshop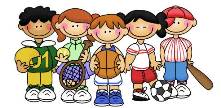 Fri Aug 17th, 2018 - 8:30 am to 2:30 pm
"Meet the Millennial Parents"
Sister Carol Cimino, SSJ, Ed. D.
This session will explore the world of the millennial parents, a distinct group that is unlike any generation of parents that have gone before. It will offer some tips on what these parents want from their school, for their children and for themselves. Finally, it will offer some concrete suggestions for meeting the needs and keeping them engaged in Catholic schools.
Scott Williams
Scott Williams has been teaching elementary physical education at Meriwether Lewis School since 2004. Scott was a winner of the 2011 Golden Apple Award at his school, the 2013 Virginia AHPERD Elementary PE Teacher of the Year, and the 2015-16 Virginia AHPERD and SHAPE Southern District Dance Teacher of the year. Scott is the founder/owner of Camp4Real, a summer camp that focuses on fun physical activity, character building and eating healthy foods free of artificial ingredients.
"Be Prepared To Move"
Join in the fast-paced session appropriate for all levels of PE teachers as I share my favorite tricks of the trade! Agility drills, dances, management techniques, awesome equipment, music, fun fitness and more will be shared in this whirlwind session. Feel free to participate and get your workout in as all notes will be provided to you! Come have a blast while filling your physical education grab bag!
Who should attend: All Physical Education Teachers
Registration begins: 8:30 am
Continental breakfast and lunch will be provided.
The workshop fee is $35.00 per person.
Registration must be complete by Friday, August 10th, 2018
When registering for the event please use the drop down menu to select your school.
Anyone who would like to register by check can send their payment to (you will not be registered until we receive your check):
Diocese of Buffalo
Attn: Nancy DiBerardino
795 Main St
Buffalo, NY 14203
Any questions about registration, please email ndiberardino@buffalodiocese.org or call 716-847-5504.
Public Event